John Carr is a national speaker that teaches business people how to be successful in any business through his dynamic Effective Networking, Sales to Success Programs and how helping others will lead you to an abundance of success!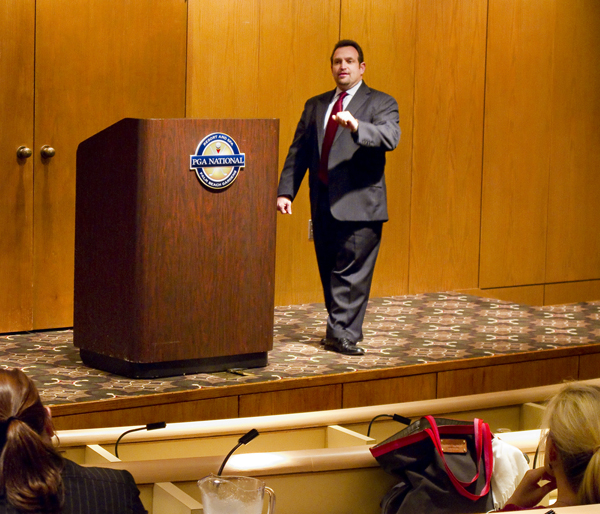 He is known for his presentations to be powerful and filled with useful information that will have you walking away with ready to go ideas to implement immediately and with his natural style of speaking from the heart and his "walk the talk" style he keeps his audience engaged and entertained.
John's clients include financial services firms, national trade associations, insurance companies, direct sales organizations, real estate firms, and more.
John Carr is the perfect speaker when you want to:
Have your team separate themselves from the competition at business events
How to prospect for new qualified prospects
Learn how to become the go to person in your community
Have your team build a referral partner team for a steady stream of referrals
Fun, entertaining and easy to implement profit making processes
Some of John's most requested programs include:
Business by Referral, Building your team of referral partners for steady referrals
Netiquette, Learn the dos and don'ts of business networking events
Prospecting, How to develop a prospecting plan to meet your goals through networking, existing clients and cold calling
Holiday Party Networking, How to make sure to utilize the holiday season parties to gain more business not lose your credibility
"John Carr was the guest speaker at our opening meeting of the Business Connectors 3:30pm group. It's not the first time I have heard John by any means but I was so impressed by his continued enthusiasm, professionalism and of course the content. I would highly recommend John to anybody who wishes to improve their ability to do business and network."

Paul Bradshaw, Fast-teks On-Site Computer Repairs